CNN Belief Blog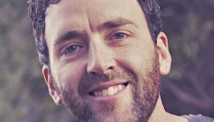 Editor's note: Patton Dodd is the managing editor of Patheos and the author of The Tebow Mystique: The Faith and Fans of Football's Most Polarizing Player.
By Patton Dodd, Special to CNN
Denver, Colorado (CNN) — As a lifelong Denver Broncos fan, I'd have to be crazy to second-guess my team's signing of the great quarterback Peyton Manning, assuming he's as healthy as Broncos' Vice President John Elway wishes him to be. And I'm not crazy.
I got chills watching Manning hold up the new #18 Broncos jersey at his introductory press conference, and I'll be counting the days until his September debut.
But as a Tim Tebow scribe, general religion nerd, and sucker for inspirational sports stories, I'm mourning the loss of something special, something larger than football, and something Denver may never have again no matter how many championships the team wins.
Tim Tebow is moving…
View original post 1,067 more words